A few months before defending my doctoral thesis I received an offer that I could not refuse: a postdoctoral fellowship at Princeton University. Little did I know back then that I would stay in the US for almost seven years. Seven formative years, in which I would get my first job outside a university, travel dozens of times to the Middle East, speak a lot of French, make lifelong friendships, meet my husband-to-be at work, and get married and get pregnant.
15 years later I am heading back to the US for a week.
The sounds of sirens woke us up at 5 am. Two mornings ago, I had woken to the sound of birds. But two mornings ago, I was still at home, in my own bed.
Now I am here, on the 7th floor of a hotel room in which the windows cannot be opened. Side note: I don't know if that would even be allowed in the country I call home now.
It is the second time I wake up today. The first had been a bit after one am. No, I am not usually lying awake at one am (anymore) – I am jetlagged. Do you know what that feels like?
We arrived one and a half days ago, and for the past one and a half days I have been down memory lane. In my case that lane is an actual street, 14th Street NW in Washington, DC. When I moved from Princeton/New York City to DC in late 2009, I moved to the south end of this street.
This week we are here for work. 
"Look, you can see into the window of your old apartment", my husband says, looking out of the hotel window. Side note: Did I mention that I am really upset that I must sleep here for a week without fresh air?!
Oh yes, I am here with my husband. 13 years ago I defied all odds as a professional woman in DC and actually met my husband-to-be at work. It is the first business trip we are on together since having kids.
Shortly after arriving to the hotel one and a half days ago, we dropped off our stuff and immediately left and started walking up memory lane.
"Look, there is the Thai place where I spend my first New Year's Eve in DC!" I look through the window and am surprised how small it is. In my memory it was much bigger. But I am relieved it is still there. It is as if time has stood still.
We continue our walk and right next to the Thai place is a restaurant that was hip and chic when we left DC 8 years ago and now it is – closed.
As we walk up memory lane, we comment on every building we pass.
"Look, there is a new furniture store."
"Oh look, this place closed."
"Was this place here before?" By before I mean almost 10 years ago when we left DC and moved to Vienna, Austria.
One of the institutions of this street has a sign up. They are closed, for good. Seems like it just happened yesterday.
"Look! Dive bar is still here and cool."
What I did not say loud, however, was this:
This is where I went dancing with Eli.
This place is where we both went dancing with Eli, and she had the DJ play "put a ring on it" to nudge you into proposing.
This is where I had drinks with Eli and we laughed all night.
This place reminds me of Eli. That corner reminds me of Eli.
This street has changed tremendously in the past 10 years since we left DC. It has gotten younger. Perhaps it has gotten louder, or I have become more sensitive. It has gotten much more residential.
But most importantly: It has lost the attraction I used to feel here. It is void of the person I see everywhere when walking up memory lane: My friend Elizabeth Mata.
I miss you dearly! Te quiero siempre!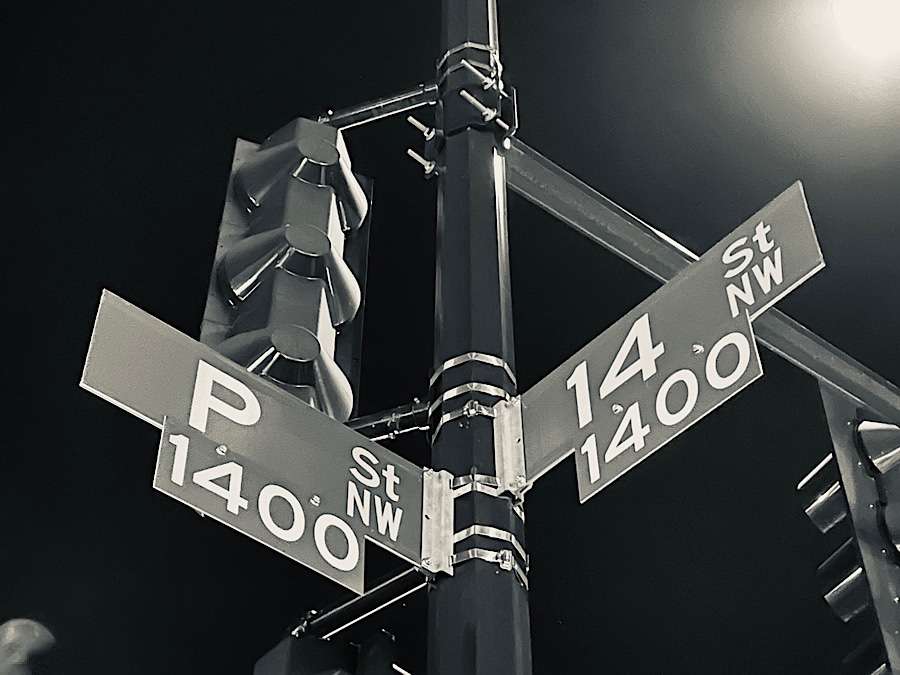 It is my last couple of hours in DC. As I walk through the light rain, I take a look over my shoulder to see the White House one last time. I hasten down the sidewalk to get to the little Thai place I used to go to before more exciting places would pop up on 14th Street. Rather than waiting 15 minutes till it opens up, I continue walking, aiming for a little Pizzeria a few blocks down. The pizza here used to be very good, the dough made of spelt.

As I sit and look out of the window, I feel calmer than I did just five short days ago. And I start to feel the excitement again. This street used to be my home, my life.

 



Suddenly the rain starts pouring down, pouring hard. Back home people start running when it starts raining cats and dogs. Here, everyone keeps walking calmly. Everybody is moving forward. Nobody stops to wait, to seek shelter. They keep on walking through the rain. Unstoppable. Back home everybody seems to shriek and rush to get into the dry. Here, nobody is running.

But now I need to get out, get to the hotel, pick up our luggage and get to Union Station. I know I will be running.

"Where are you from?", I ask standing next to the bellman outside my hotel with my luggage.

"Ethiopia", he says.

"That's great! I was in Addis quite often, in transit at the airport."

"Really?", he asks.

As I am about to answer, he moves away quickly to help a man who pushes a hotel cart towards a huge black van. The man wards him off.

 



And then I hear his harsh answer to the bellman's offer to help:

 



NO! BECAUSE YOU WERE CHATTING!

 



As if the kind bellman has committed a crime.

  



The bellman behaves professionally, tries to be helpful.

My stomach cramps as I watch.

When the cart is full the bellman starts pushing it inside the lobby. The man's wife and teenage son follow. And then the man pulls away from the care with …. Two huge pillows under his arm!

 



I kind of understand where he is coming from bringing his own pillow to a hotel. But, REALLY? You have all this luggage and a huge bag full of attitude, and then you carry two pillows like a little child who cannot sleep without his blanket?

 



My Uber arrives.

It is 6:44 pm on a Friday night in March when I step onto the platform at Union Station. This train station is exactly where I had arrived 13.5 years earlier in order to start my life as a young professional in Washington, DC.
Tonight, though, I am leaving DC behind and heading to in the opposite direction, to New York City.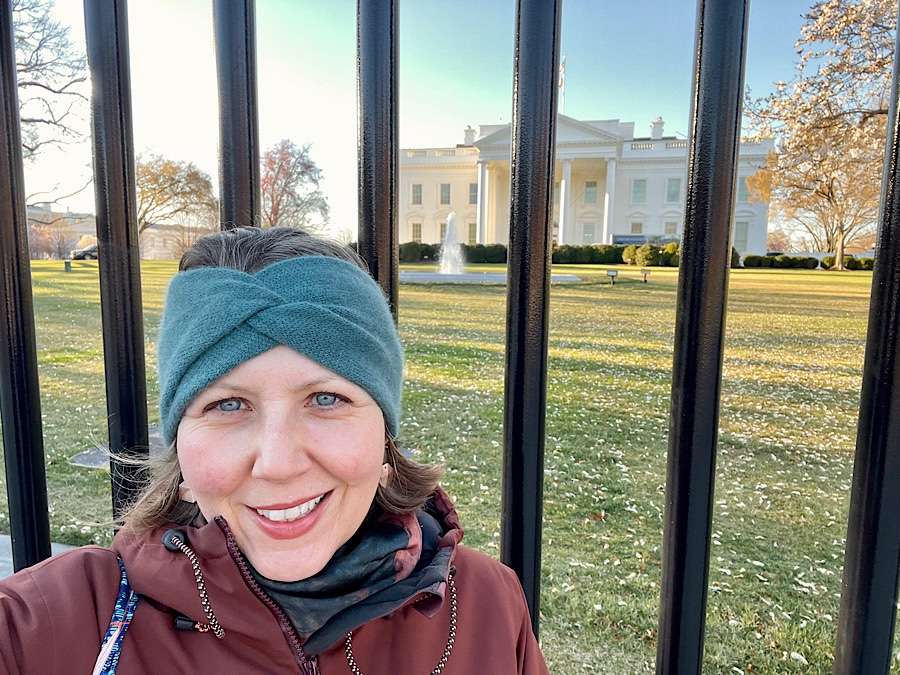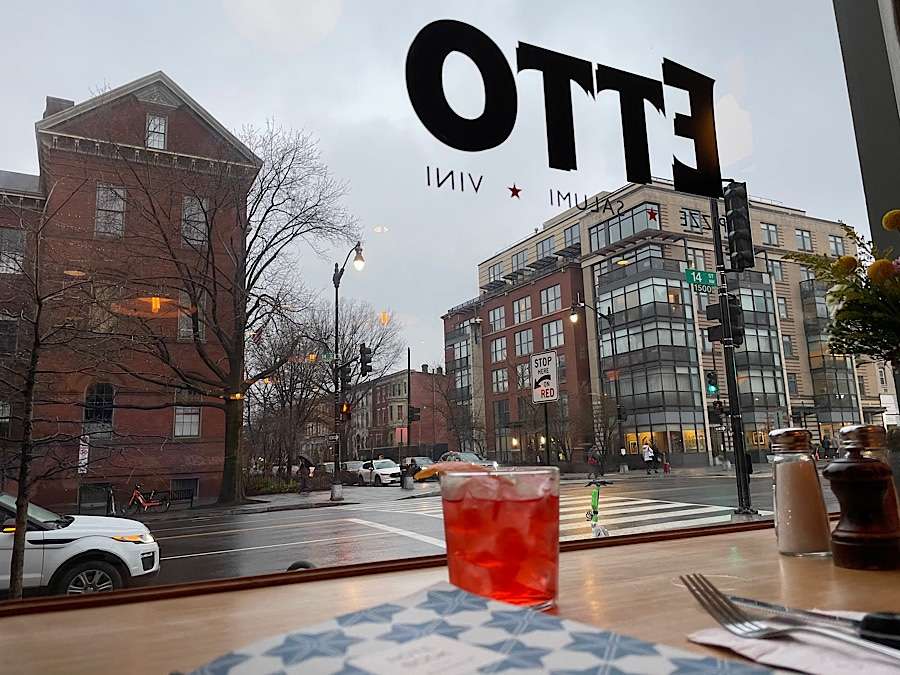 The Best Actress Oscar Goes To...Me?
Tonight are the Oscars. And I just feel like having been in an action movie myself.

We are on our way to JFK airport in New York City. The bellman at our hotel in Chinatown gently urged us to take a taxicab instead of our usual Uber.

Oh boy. A good decision in many ways given the amount of traffic. Our cab driver behaves like a stunt driver and takes all possible shortcuts, just stopping short of using the sidewalks. The horn is blowing almost nonstop as we rush past Uber drivers stuck in traffic. 

When we cross through a parking lot and the car tires get a hit, the cab driver pulls over and stops in front of a little Jamaican restaurant.

"I am quickly going to stop here and get my food. The airport is one minute away", he says.

Another Oscar category for me to participate in would be that of best actress. 

"Do you know you look like this famous actress?", I heard for the first time at Princeton University back in 2008. 

In Europe nobody every asks me that. But I heard it again a couple of times this week and am secretly glad I still got the looks 😜 

Can you guess the name of the actress? 

Back in 2009 I also lived in NYC for a few months and one day I happened to pass my favorite actress on the street: Meg Ryan! 

Today I felt she was with me in spirit, eating a huge pastrami sandwich at Katz. 

Kind of a mistake as it turns out. That pastrami sits heavy in my stomach as I stand in line at the security checkpoint at JFK. But thanks to our stunt driver we are in good time. 

Looking forward to home.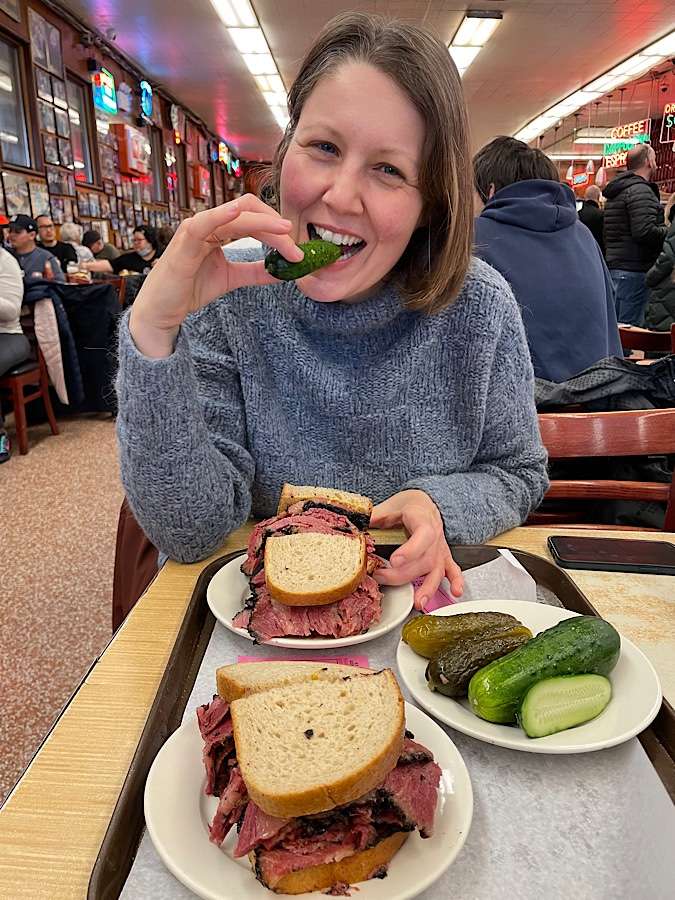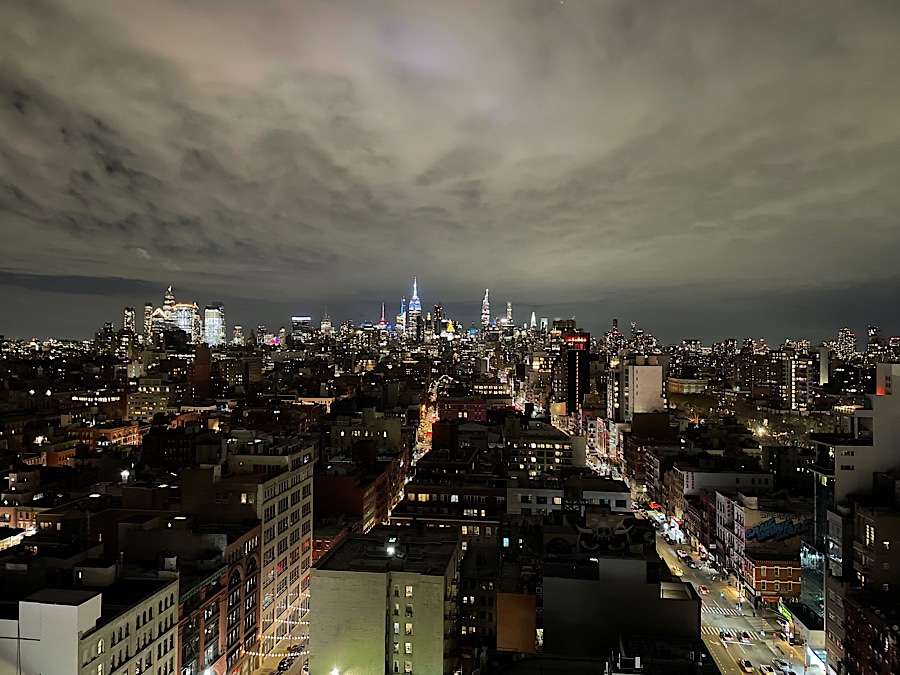 Starter Guide Freewriting ABC: How to get started with Freewriting so you can discover what is truly important to you in this present moment!
Do you sometimes feel an impulse to run away from it all? To escape from your stressful job? From the endless demands of your family?
I know from my own experience as a working mom that we don't spend enough time nurturing our own minds and souls. We tend to prioritize everyone else's need above our own.
I am so glad that you are willing to say Stop! Take a deep breath and get ready for this wonderful experience.
I have prepared this Starter Guide with 3 simple steps for you to experience freewriting. There is no pressure to write well, it is all about letting go of thoughts, clearing your mind, and discovering what is truly important to you in this present moment.