Ich habe einige Geschichten von Kolleginnen gehört, die vom Büro direkt ins Krankenhaus zur Niederkunft gefahren sind. Ich bin 35 Jahre alt und damit zählt die Geburt als Risikogeburt. Einen Mutterschutz gibt es in Amerika nicht, und auch bei meinem Arbeitgeber nicht. Ein paar Tage vor der Geburt meiner Tochter melde ich mich krank. Ich kann mich nicht mehr konzentrieren und keine neun Stunden am Tag sitzen.
Endlich, Ostersonntag, ich sitze auf der Rückbank unseres Wagens und halte mit der linken Hand ihr kleines Köpfchen. Ich nenne sie Marille. Sie ist keine fünf Stunden alt. Irgendetwas stimmt mit der Babyschale nicht. Der Sitz ist zu groß, sie zu klein, ihr Kopf zu schwer. Endlich kommen wir vor unserer Wohnung an, Johannes öffnet auf der anderen Seite die Autotür. Ich steige aus, zögere kurz. Dann ziehe ich die Jacke an, gehe um das Auto und nehme ihm meine kleine Marille ab, drücke sie an mich und schlage die warme Polyesterfaser um sie. Wir betreten Neuland.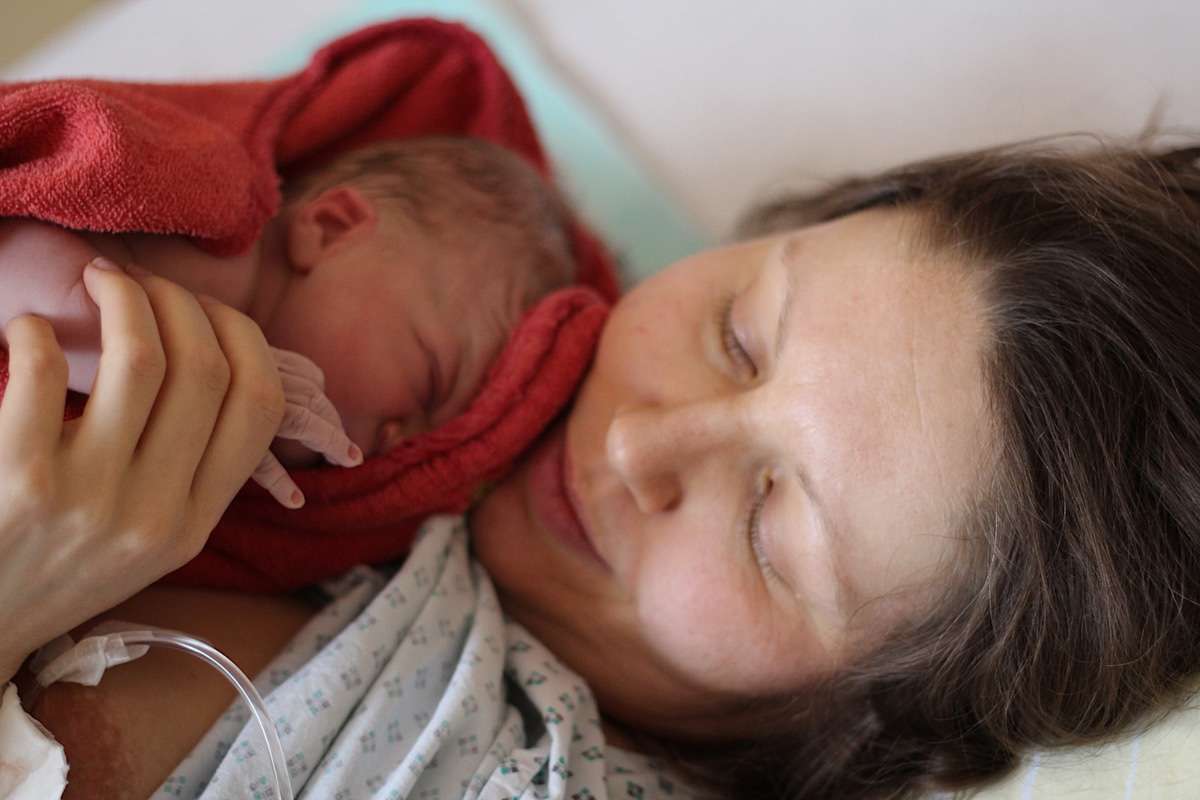 "Leg sie in die Babyschale," sagt Johannes, als er den Kofferraum schließt. Ich schüttele den Kopf. "Du bist noch schwach, du kannst sie fallen lassen", führt er aus.
"Du spinnst wohl, ich lasse sie doch nicht fallen."
"Du könntest stolpern."
"So ein Blödsinn."
Wir bringen Marille wenige Stunden nach der Geburt in die Geborgenheit unseres Zuhauses, und sind von da an ständig hungrig und müde. Unsere wunderbare Hebamme hatte uns eingeschärft, vor der Geburt Hühnersuppe zu kochen, zur Stärkung. Johannes fängt schon Wochen vor dem errechneten Geburtstermin mit dem Kochen an und Marille kommt eine Woche nach Termin mit Hühnersuppe im Fruchtwasser zur Welt. Ich bin ausgelaugt und der Hunger siegt meistens über die Müdigkeit. Wenn Marille schläft, essen wir. Sie verliert an Gewicht, weil sie sich nachts nicht zum Trinken aufwecken lässt. Unsere Hebamme besteht auf das nächtliche Trinken. Ich stelle daraufhin den Wecker, verlasse die Wärme des Bettes damit sie wach wird, und setze mich mit ihr zum Stillen auf das Sofa. Sie trinkt und schläft kopfüber auf meiner weichen Brust, mit der Brustwarze im Mund, ein. Ich bleibe sitzen, genieße es, sie gehört mir.
Johannes bleibt zwei Wochen zu Hause. Als Marille zwei Monate alt ist, reist er zwei Wochen nach Amerika auf Dienstreise. Am ersten Tag schiebe ich den Kinderwagen aus der Wohnung und stehe vor dem kaputten Aufzug. Es ist unmöglich, den Kinderwagen die drei Stockwerke runter und später wieder hoch zu bugsieren. Frustriert betrete ich wieder die Wohnung. Meine Eltern haben mir ein Tragetuch mit Klettverschluss geschenkt. Ich lege nun Marille in die Trage, lasse den kaputten Aufzug links liegen, und gehe die Treppe hinunter. Von diesem Tag an sind wir eine Einheit, ich trage sie, wann immer ich kann und das Thermometer nicht über 35 Grad steigt.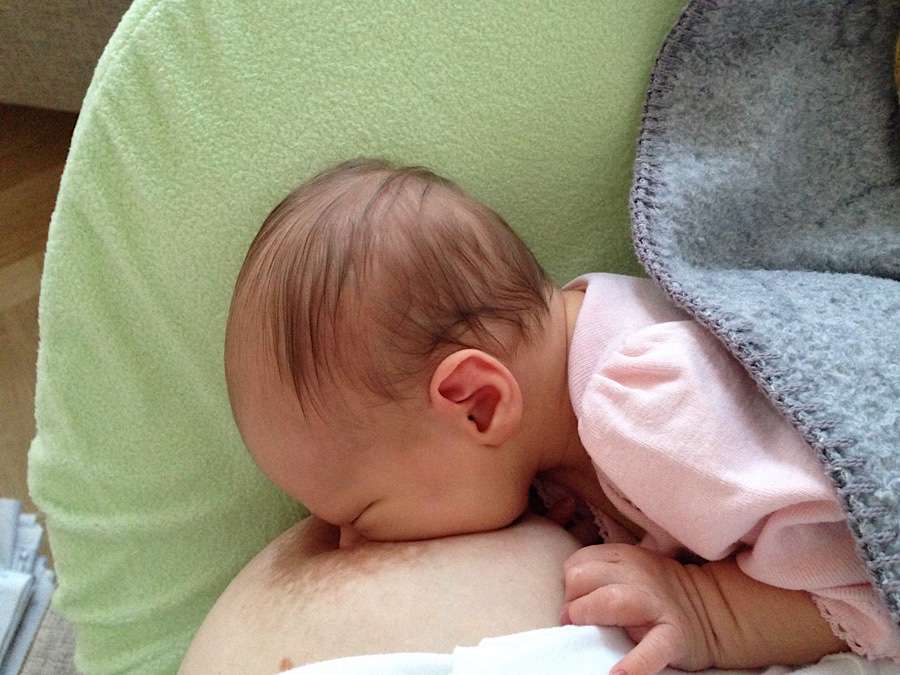 Get your FREE 5-Day writing prompts to begin to explore your inner voice
You can already start now and experience the benefits of writing just 15 minutes a day! Try out this free writing prompt mini-series where you will receive beautifully crafted daily writing exercises for 5 days. At the end of the week and with just 15 minutes a day, you will have written 5 short texts for your diary and explored the power of writing. And you will have enjoyed getting to know yourself a bit better and figured out what makes your stomach flutter!